Print From iPhone to Canon Printer :
Hello Corey, there is no need to install additional software. By using AirPrint you can print wirelessly from your iPhone. Airprint enable you to print web pages, photos, email from your iPhone to Canon printer without installing any additional driver.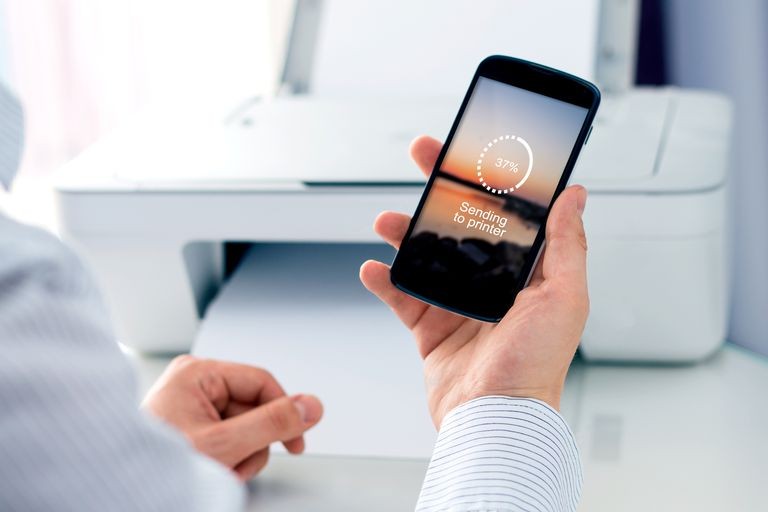 Printing With AirPrint -
First of all, make sure your Canon printer is turned on and connected to the local area network.
Open iPhone applications and then tap the operation icon to view menu options.
From the menu options, you have to tap Print option.
From printer options, choose your Canon printer model number. After this set the number of copies that you want to print.
For duplex printing, press a click on On button to enable duplex printing.
If you are printing multiple pages at the same time then tap on "All Pages".
At last, tap on Print and execute the printing process.
Check Printer Status -
In the list of recently used app, a Print icon will display at the time of printing. From here, you can check the print progress. To view the list of latest used applications, you have to press Home button on your iPhone. By doing this, Print icon will display at the bottom of Home screen.
If the Document Does not Print Then Check These Steps -
Step 1 : Make sure your Canon printer is powered on. If Canon printer is on then turn it off and then back on again. Now check if your problem gets resolved or not.
Step 2 : Check that your Canon printer is connected to same network subnet as the device on which iOS is installed.
Step 3 : Check your Canon printer has enough paper and ink.
Step 4 : If your Canon printer has LCD monitor then confirm that no error message is displaying on that LCD monitor.
Step 5 : If you have disabled Bonjour on your system then AirPrint will not work. So check the LAN settings of your printer and enable Bonjour.