Installation of Ricoh Printer Driver on Windows :
If you have purchased or already have Ricoh Printer, it is essential to install driver for smooth running. As outdated driver or without driver it is not possible to carry out printing task.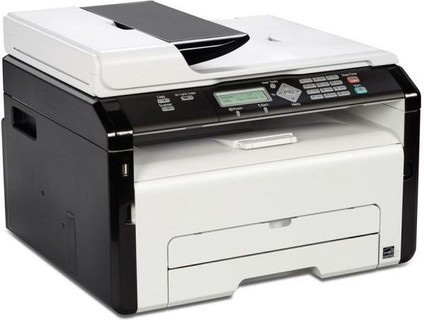 Here we shall understand the basic steps to install Ricoh Printer driver installation on Windows.
Installation of Ricoh Printer Driver on Window through Ricoh Official Website:
Step 1 : Go to the official website of Ricoh.
Step 2 : Select drivers and utilities.
Step 3 : Click on driver and entry page will open up.
Step 4 : Enter product details like category, sub category and model of your printer.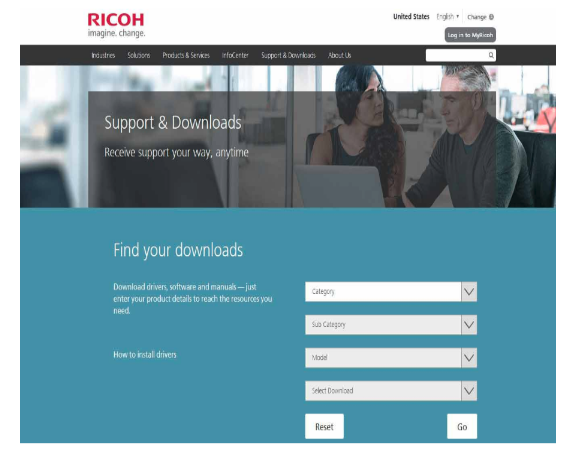 Step 5 : Select driver download and click on Go to proceed further.
Step 6 : Select I Agree tab on software agreement licence and click change for your operating system modification.
Step 7 : Select from the listed drivers and click download.
Installing Driver Manually on Your System:
Step 1 : Look out for the model of the printer you have.
Step 2 : Determine your network IP address.
Step 3 : Find out the version of your windows (either 32 0r 64 bits) depending on type of windows you are using and selecting properties.
Step 4 : Select the right driver as described above selecting your model and entering details of printer.
Step 5 : Select the folder you want to save in the downloaded driver and click finish when extracted.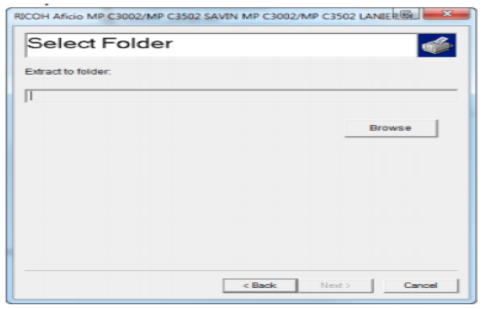 Step 6 : Run the driver and choose TCP/IP port from drop down box as displayed below: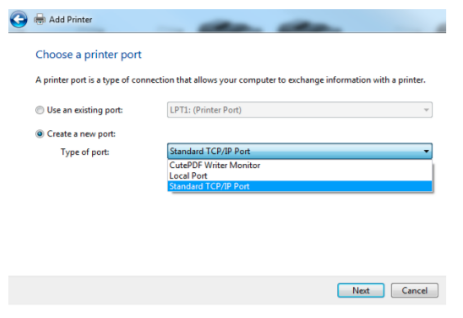 Step 7 : Enter the IP address and ensure not to check the tab "Query the printer and automatically select the driver to use" and click next.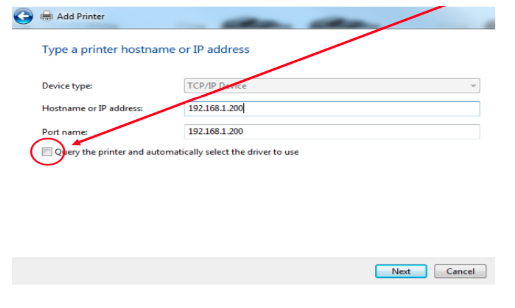 Step 8 : Go to the disc and explore the folder you have saved the drive, go to the "OEMSETUP.INF" and select the printer model and click next.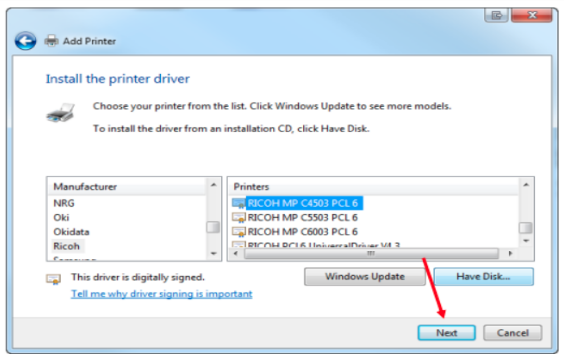 Step 9 : Name your printer and wait for installation to be completed.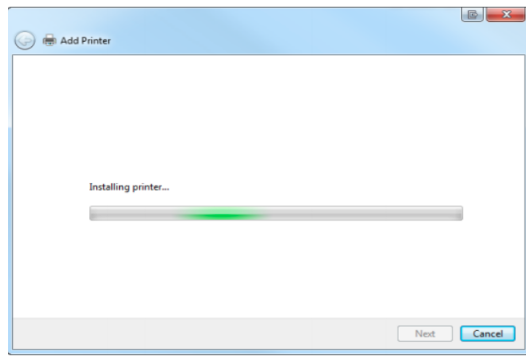 Step 10 : Ensure do not share tab is chosen after installation and set as default printer, at last click a test page and you are done installing your drivers.