Setup Canon MX450 Wireless Printer: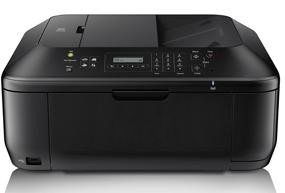 If you are wondering how you can setup your Canon Pixma mx450 printer, then take a look at the guide below.
Step 1 : Preparing to Connect
Please ensure that your printing device is powered on. The green colored power button will glow after the device powers on.
Step 2 : Setup Canon MX450 Printer
Push the setup button on your printing machine.
Use the left arrow or right arrow buttons on your printer to choose device settings.
Pess on the button of OK.
Choose the wireless LAN setup.
Press the button of OK one more time.
Now, choose wireless LAN setup.
Now, select Ok.
The blue-colored Wi-Fi lamp will turn on
Step 3 : Selection of Setup Process
The printer will start looking for the router that supports Wireless protected setup.
Step 4 : WPS Push Button Method
On your router, press and hold the WPS button. In order to know the details regarding how to press WPS button, take a look at your router manual.
After two minutes, press the button of OK. The Wi-Fi light of your printer will start blinking while connecting to the network or while looking for a network to connect to.
Press on the button of Ok when the left screen opens up.
Now, press the button of copy.
So, this is how you setup your Canon MX450 wireless network.