Connect HP Deskjet 2600 to WiFi: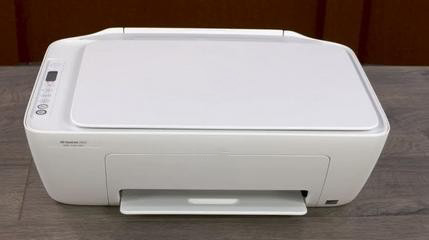 You just purchased the HP Deskjet 2600 wireless printer and you don't know how to connect it to your wifi network. This answer provides you to the perfect way to connect your wireless printer to your router network.
Every wireless printer comes with its own wireless network connection for effortless printing and scanning purposes.
The very initial step to connect hp deskjet 2600 to wifi network involves installing appropriate printer drivers which will allow that particular printer to use the wireless network.
Step 1: Initiate Setup for Driver Installation
Before to start with the installation procedure, you should first check and ensure the installation requirements for a given printer. Quickly turn on your computer system, printer, and wireless router device.
To Connect HP Deskjet 2600 to WiFi Network and Use Your Printer Wirelessly, You have to Perform and Remember the Following Instructions.
Your computer should be connected to the wireless network connection.
Before beginning any connection, make sure that you are using a high speed internet connection. It is always recommended by HP to use a broadband internet connection while downloading any software, web services or installing printer updates.
Ensure that the computer and router device are ON for any kind of function.
Your computer system and the wireless printer should be connected to the same wireless network.
For further printer setup, load the printing paper into the paper input tray along with the installation of ink cartridges.
Turn ON the Deskjet printer and place it within the range of the router network during setup and installation.
Step 2: Install Printer Drivers
For any printer to work from simple to professional, you will have to install the required software and drivers for it. Begin with HP printer software installation.
Simply download and install the HP full feature print driver for your system. The printer software includes wireless print drivers and HP Printer Assistant
software for wireless scanning, printing and several other printer management functions.
In case if USB cables are connected from the printer, disconnect them.
Go to 123.hp.com/dj2600, and then click on the Download link button to download and run HP Easy Start.
A dialogue window of HP Easy Start wizard will be shown on the screen which will ask you to select your printer. Then click on My Printer Is Not Shown option. This will display A Printer Not Found screen on your system. This wizard will ask you to choose a network or connection method for your printer.
Select Wireless network (if applicable) option and click on the Continue button.
Further, follow the on-screen instruction prompts to complete HP easy smart setup on your computer.
NOTE: In case if the driver download fails, go to HP Customer Support >> Software and Driver Downloads >> click Printer >> type your printer model number >> click Submit button. Ensure that the version of your Windows is correctly taken. Now, under the Driver-Product Installation Software tab, click on Download for the full software package option or click Basic Drivers for other driver options.