An 'Access Denied' Error occurs sometimes when you share a printer over a LAN network. If you don't have an administrator login credentials in order to access the network printer user account to share it over the network.
If File and Printer Sharing service is not installed in Windows computer. Here are the below methods for Troubleshoot 'Access Denied' Error While Sharing a Network Printer.
Install File and Printer Sharing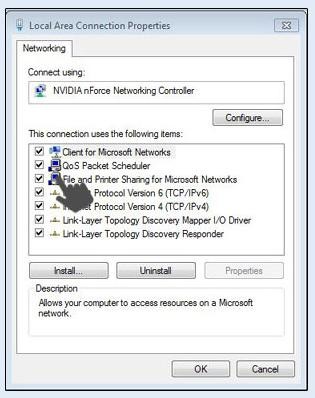 Step 1 : Go to the start button and click on the control panel.
Step 2 : Now search for network and sharing centre in the next window.
Step 3 : Click on change adapter settings from the left side of the new window.
Step 4 : Right-click on the LAN icon and then click on properties.
Step 5 : Click on File and Printer Sharing for Microsoft Networks.
Step 6 : In case you cannot find the above option, then you have to click on install and click on service.
Step 7 : Click on Add and choose the File & Printer Sharing option as mentioned.
Step 8 : A dialogue box will pop up on your screen, click on OK and then close it in order to install the windows services.
In case the windows prompt to restart your computer system, perform the reboot to allow the installation process to complete.
Check the Printer Network Connections to Troubleshoot 'Access Denied' Error While Sharing a Network Printer-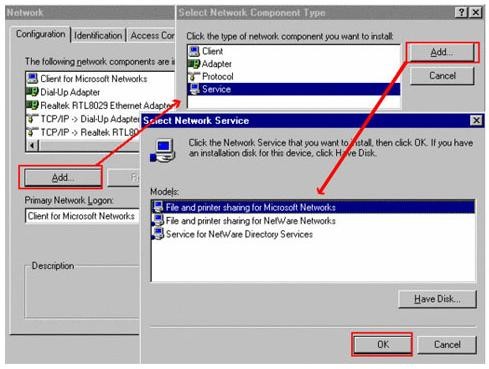 Step 1 : Go to devices and printers that will show you the list of your installed printers in windows.
Step 2 : Press and hold the Windows + R key to open that, and the Run dialogue box will appear.
Step 3 : Go to control panel and then click on it.
Step 4 : Search for devices and printers, under control panel and select that.
Step 5 : You will see your printer icon in the available list and if not, then ensure USB cable interface connected to the computer is seated tightly.
If you are connecting your printer to your computer system for the first time, you need to install its drivers and software through the CD or download the same from the printer manufacturer website.
Configure for Network Sharing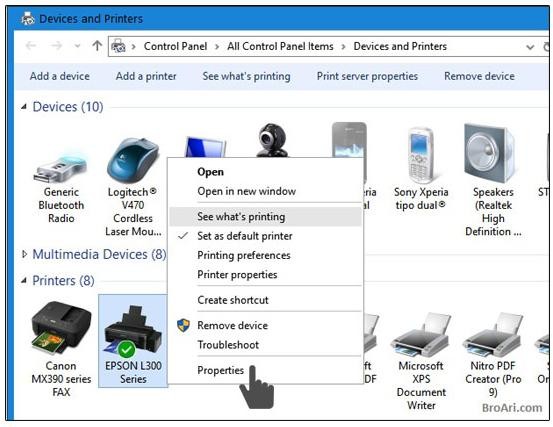 In case your printer is not configured for sharing over a network earlier then firstly you need to change your sharing status. Below are the few steps to perform that.

Step 1 : Right-click on the printer icon that you will get under devices and printers.
Step 2 : Click on properties and then on sharing.
Step 3 : Ensure that Share this Printer checkbox is selected to enable network sharing and click OK for that.
Connect to the Shared Printer to Troubleshoot 'Access Denied' Error While Sharing a Network Printer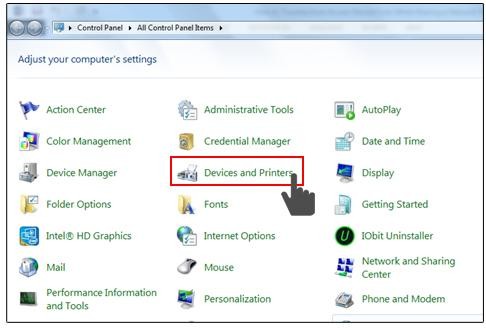 After you are done sharing the network printer, you will be required to connect it to the printer to other systems as well.
Go to devices and printers.
Select add printer.
Click on add a network printer.
Now you just have to follow the on-screen directions for installing the newly shared network printer.
Most of the time you have this downside right once making a brand new LAN association in their network and usually, the error popup message shows once on every time you are trying to open the shared folder settled on the other computer.
Access Denied Network Error occurs due to the kind of network-related permission problem. But sometimes there are some other reasons for this error to show up on your computer's screen and here's the list of those reasons which can be perhaps occurring on your computer.
We hope the above article helped you to Troubleshoot 'Access Denied' Error While Sharing a Network Printer and resolve the issue with few easy methods.