Process of Connecting HP Printer to WIFI :
As smartphones and laptops have become trendy and advance year by year, so is the printing technology. It was in beginning type of printers and techniques that has been varying in its style of operation. Printer connecting to WIFI are a trend now a days, command can be given not only through laptops put smartphone and iPad as well.
Let us understand the procedure to connect HP printer to WIFI and steps involved in it.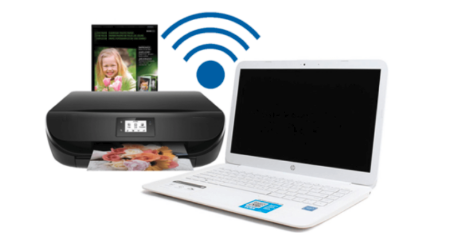 Following Methods can be Used to Connect HP Printer:
1. HP Auto Wireless Connect:
It is the technology to connect your system and printer without any wire or cable and also no need to enter password manually.
It is in the installation that process is setup itself making it smooth and helps you to connect instantly.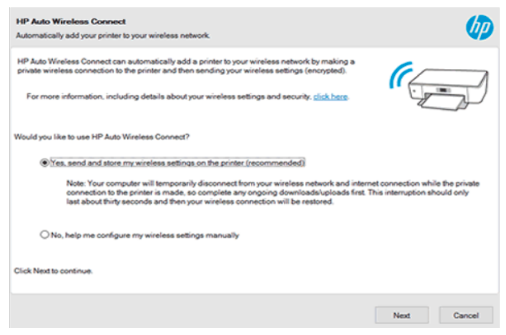 All you need to select is "send and store my wireless settings on printer" and you are ready for the printing job.
2. WPS (Wi-Fi Protected Setup):
It has two modes to connect wireless devices, one push button mode and another pin mode.
WPS Push Button Method: -
Make sure that both printer and WIFI router both have WPS push button.
Go to wireless setting menu and press wi-fi protected set up select Push button mode and press start.

Press WPS push button on router and let them connect and you will see signal as network connected.

Now you are ready for print commands through your system.
WPS Pin Mode: -
WIFI connection can also be set up by Pin mode, mostly in the cases when router providing WIFI is found to not have a WPS push button.
In Wi-Fi protected setup, just select "PIN" and enter the key that or eight-digit password that you want to set up for your network.
The printer will provide a PIN code that comes as a test print displaying the pin which will be entered into the router.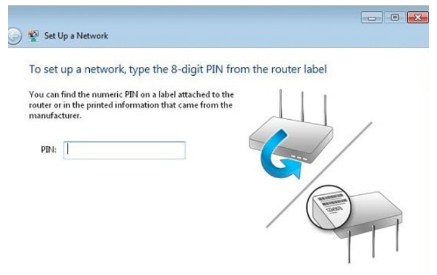 3. HP Wireless Setup Wizard:
It is available for printers only with touch display. It is a control panel installed in printer that helps you to navigate various options like print scan copy etc.
Type of touch panel depends upon the kind of model printer has been purchased.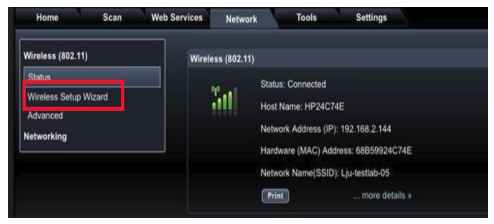 Select wireless network from the list and connect it and you are ready for printing.
Note: - For printer set up or installation of software, please refer for user manual that comes with printer for guidelines and select suitable options.